Clan War Matchmaking Changes! August 2017 Update Ticker
The next update is on the horizon and it's time to gather all important info in one place.
Make sure to check back here to see the latest info about the upcoming update for Clash of Clans.AllClashTELL YOUR FRIENDS
It's difficult to see what's coming considering Supercell doesn't have a fixed schedule for their updates or a fixed roadmap for new features. They seem to work more or less with "it's done when it's done" (at least they stick with what they say it will be).
I will always check any leak I find and if I see one that makes sense from a trustful source, I will immediately show it here – but also expect me to show fake leaks and tell you why they are fakes.
No official release date yet, expected in August 2017AllClashTELL YOUR FRIENDS
Clash of Clans August 2017 Update
Please note, the order is from the bottom (old) to top (most recent). If you're visiting this page for the first time and want to get the whole story, you'll need to start from the bottom.
Anniversary Packs & Maintenance Break (July 31st, 2017)
On August 2nd, Clash of Clans will turn 5 years old and Supercell will give us a Value Pack (and probably a 1 Week 1 Gem Boost for Collectors) – the Maintenance Break now will make the Value Packs available, but not the changes to the Clan War Matchmaking:
View image on Twitter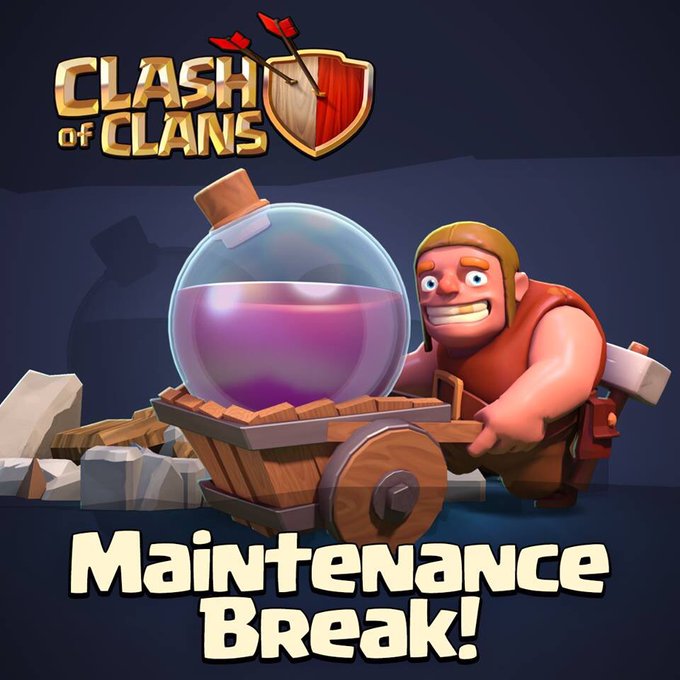 Clan War Matchmaking & The Future of Engineering (July 30th, 2017)
Engineered Bases in Clan Wars are a hot-discussed topic within the whole Clash of CLans community for months now. If you're not too familiar with it, I recommend you to start reading this article I wrote like 2 months ago that is still serving as a platform for very detailed discussion:
 Well, if you have checked your News Tab in Clash of Clans during the weekend, you might have noticed that Supercell just released a statement they have been announcing last week.
Now we finally got the announcement that got announced (as weird as it sounds) and if you have read it yourself, you might ask yourself what it means because it literally doesn't tell any specific:
If you have read my previously linked article, you might remember the issue with engineered bases for Supercell – the problem that a huge amount of people will be very mad when their engineered bases will get absolutely useless. The engineering community got constantly bigger and bigger in the past year and they have now so many members that their interests simply can't be ignored, but engineering is a huge problem for casual players that are the largest part of the Clash community.
Now let's get back to the Supercell announcement and what this whole thing means.
As far as I understand this whole thing, Supercell will address it in a way to try matching clans more equally – it means if the new system works than engineered clans will face other engineered clans, rushed clans against rushed clans and maxed clans against maxed clans and mixed clans against mixed clans. This means engineering would become less important because engineered bases will get matched more against equal bases.